With the goings in our current industries, most people would run to the internet for different purposes. If you are looking for a particular item, searching for it on the internet is one of your primary options of becoming informed. Speaking of informed, we also run to the internet when wanting to learn about anything under the sun.
On the other side of the fence, those who generate the content that we read online have their own strategies in optimising your experience online. Of course, like all that goes in most strategies, there are front liners in every battle that assure smooth and calculated wins. The task of being the front-liners that ensure an optimised online experience is handed on to meta descriptions.
What are Meta Descriptions?
Meta descriptions complement the roles that your title fulfils—and more! Meta descriptions tell the audiences about what they can expect from the article you are about to click. Aside from this, meta descriptions also play a role in the web of HTML coding. If you utilize your meta descriptions properly, it can help Google rank pages.
While meta descriptions are not the sole factor in your on-site SEO, it surely is one of the things alongside URL and title that can affect the leads you garner for your on-site SEO. All these boil down to user behaviour. If your search engine sees that your website is being engaged by users, your online presence will become more optimised. It also goes in a full circle that user behaviour is based on user experience.
In providing good user experience, Neil Patel has shared his two cents in his article about how to write a compelling meta description:
Do not mind the character count
Some people mistake "engaging" for "short". Others limit their meta descriptions for a specific number of characters because of the excuse that people would no longer read a long meta description. While there is a grain of truth in this, limiting the character count for meta description can also constrain the idea of the content. If it works for you, you can also use a short meta description so long as it would rightly portray the content you are talking about. Whether you have a short or long meta description, it would not matter as long as the content is holistic enough.
Be engaging
To add to the point prior, the length of the character does not affect user experience—the content does. If you are going to write a meta description, make it engaging and creative. Since we base on the user experience in getting our online presence optimised, we might as well fashion our front liners as engaging, witty, and unique. Having meta descriptions like these would truly pull the audiences into clicking your website.
Utilise your keywords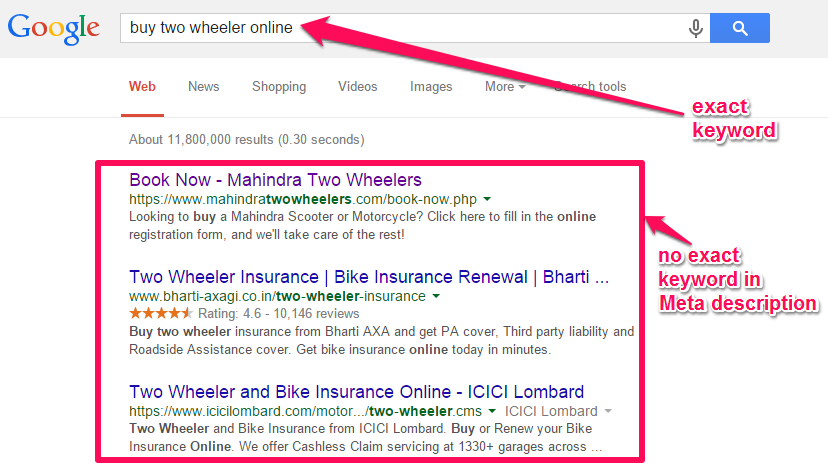 You may have that free pass on channelling your creativity but never forget using your keywords. Basically, keywords are what guides the users to your website. On top of that, researching keywords can be a rigorous process. It would be a waste to not use it. Having keywords will also immediately inform your search engine about what article yours is all about.
Play along with the structured data
How you would present meta descriptions do not need to be fixed like the traditional passage-under-the-title format. There are other meta descriptions that are also placed above the title. Some even have pictures on them. With these creative ways of presenting your meta descriptions, audiences will most likely become engaged in clicking your website.
Meta descriptions may be deemed as one of the front-liners that attract audiences into clicking your website. Meta descriptions must be given the right effort and strategy in creation. With these tips on how you can create a good meta description, you can now fully optimise your online presence. Here in Singapore where just as many people rely on the internet for their daily activities, the task of managing a business' online reputation must be entrusted to professionals with SEO and SEM companies.